#1 OT Laremy Tunsil, Ole Miss
This pick comes down to Tunsil or Bosa, i.e. investing in your franchise quarterback, or bolstering a middle of the road defense.
The Titans elect the former, keeping 2nd year QB Marcus Mariota off of his back after being sacked 40 times through only 12 games, while elevating a ground game ranked 25th in 2015. The 54 total sacks allowed was a league worst.
Tunsil fits the bill, albeit in limited action. Ole Miss averaged 5.1 yards a carry on the ground, and Tunsil only allowed (an absurd) 5 pressures on 225 attempts according to Pro Football Focus. The dude is just an absolute machine against the rush - he's the human personification of the word 'neutralize.' If the anchor on a U.S. battleship were a football player, this is the guy - you're not going to be able to move him, and he's got all kinds of counter moves to withstand both speed and power. I've seen people knock him as overrated - I'm telling you, he's not. Always looking for somebody to take out, savvy and intelligent in the moment, and balanced... not to mention generally an upbeat guy. If the Titans really are looking to move out of the top spot as they've been rumored, I don't care who they move back for - Mariota will throw his protein pineapple smoothie against the wall in disgust if he has to watch highlights on Monday morning on what they passed on.
The defense could use improving, but it's not every draft a team's in a position to acquire the services of a potential cornerstone tackle. The Titans capitalize on the opportunity, and acquire defensive pieces in later rounds.
#2 QB Jared Goff, Cal
Decisions, decisions. To put butts in seats with Bosa, or to yet again delve back into the Cleveland quarterback pit of despair. However, with the news of Johnny Football and his blond wig on his way out (add an ! to that with the recent allegations from his former girlfriend), I'd venture to say that this pick position-wise, barring a free agent move, is a lock in either the 1st or 2nd round.
Goff's naysayers have a few particular gripes: inflated stats in a QB-friendly system, slender build, lack of 'under center' experience, and mobility. And I get that, mostly. But on paper, it's hard to argue that facets of his body of work can't translate into today's pass-obsessed NFL, especially under new Head Coach Hue Jackson. Goff's 43 touchdowns ranked 3rd in all of FBS this last season. But what stands out more to me are the interceptions: 12 interceptions on 529 attempts (and 5 of those were in one single game against Utah, ranked #5 at the time). The guy simply does not make many mistakes with the football.
For the sake of comparison, and I say this knowing full well how different quarterbacks they are currently, let's put some stats into perspective from a similar style quarterback against similar conference competition at the same school:
Jared Goff, 2015. 6'4, 210 lbs
4714 Pass Yds – 529 attempts @ 65% completion - 43 TDs - 13 INTs
Aaron Rodgers, 2004. 6'2, 225 lbs
2566 Pass Yds – 316 attempts @ 66% completion - 24 TDs - 8 INTs
To be clear: Aaron Rodgers > Jared Goff… let's not get carried away. But point being: some of the knocks on Goff coming into the NFL were shared by scouts on Rodgers. Limited build, "athleticism", gets sacked too often, system QB… all prospects have their drawbacks. But if I'm in the position to draft that kind of upside under a coach who was able to elevate all aspects of Andy Dalton's game after his rookie year, I'm taking this pick every time, especially over a D2 prospect who missed half a year currently riding out an unstoppable hype train. The passing drills at the combine reaffirmed this: Goff has the arsenal of throws and concentration to be successful at the next level. Whether or not he can do it on day one (something Rodgers did not have to do) will remain to be seen.
#3 CB/S Jalen Ramsey, Florida State
With the impending departure of Eric Weddle, Jalen Ramsey's more natural skill set slides perfectly to the #3 spot in San Diego.
I've watched a lot of tape of this dude, and am not highly confident that a team drafting him with intentions of slotting him outside would be the ideal fit. He's long, a monster athlete, but not necessarily the best 'cover' guy this class has to offer. I'm much more impressed with his versatility manning the safety position in his 2014 tape than the touch-and-go nature that was his CB conversion in 2015. To me, this is the perfect scenario for San Diego.
WR is potentially in play here, and the O-Line is certainly a concern - if the cards fall their way, I could certainly see Tunsil being the pick. But luck factors in here - the Chargers were absolutely decimated, and by all means were on the verge of pulling people out of the crowd (or lack thereof) to plug the gaps. There's no doubt they'll address this later, but I just do not envision them passing on a guy of Ramsey's caliber to fill the glaring void Weddle will leave. Regardless of where they choose to play him, it's the flexibility of this pick that will make it an easy one.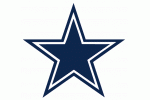 #4 DE Joey Bosa, Ohio State
Arguably the best edge rusher in the draft falls to the 'boys in the 4 slot. Treadwell may be in play depending on how frisky JJ is feeling on draft day, and I'm also a pretty firm believer that QB is not a position they'll be taking Rd. 1.
Though I'm not necessarily sold on Bosa across the board, his lackluster box scores don't really tell the whole story - the dude was consistently schemed against. On tape, the intangibles were still there: quickness off the line, good use of hands, solid against the run... he just had to do it against more guys than his stellar 2014 season.
One might argue that the more pressing need on the defensive side of the ball would be the secondary, and that Ramsey makes more sense here should he slide. I'm not so sure that's the immediate need, however. On paper, the pass defense did at the very least a respectable job.
What the drafting of Bosa brings to the table, in this man's opinion, will inherently improve the secondary. He instantly makes this Cowboys defense more formidable, and would provide a nice complimentary 'power' game to Randy Gregory (EDIT: after his 4 game suspension), and with a healthy Sean Lee (and possibly Greg Hardy?) we could see some drastic improvements on this side of the ball across the board. Pressuring the QB --> takeaways in the secondary: Bosa fits here and will almost assuredly take some of the pressure off of the backfield.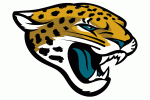 #5 CB Vernon Hargreaves III, Florida
The Jags land the best cover corner in the draft, and it will be a welcome addition after giving up just under 4,200 yards through the air. Pass rusher could be in play, but with a healthy Dante Fowler making his debut, the area of concern should focus primarily on the secondary for the time being, a unit that managed only 9 interceptions in 2015, and league worst 6 the year prior.
And it's not like there's zero to build upon here - Davon House got assaulted by some of the league's premier wideouts, but otherwise held his own for the most part. Allowing a pure cover corner in Hargreaves instantly upgrades the secondary and gives their corners a solid 1-2 punch while allowing CBs (still retained) McCray and Gratz to develop to be a bit more complementary.
Overall, the jury is a bit hung on Hargreaves, but if there's one thing for sure, it's not because of his speed... this kid is quick. He's aggressive, sometimes to a fault, but has great anticipation. His 40 time was nothing to write home about, but his agility/footwork in drills should take care of that. My main concern with him is size - he'll give you the effort but can get gobbled up on runs to his side. To that degree, he reminds me a bit of last year's trendy cover corner pick in Trae Waynes - savvy in cover, occasionally a liability elsewhere. But for a Jacksonville team on the verge of breaking through in their division, this pick is the one that makes them the most competitive week 1.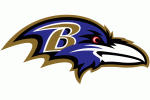 #6 DE DeForest Buckner, Oregon
Welcome back to the top 10, Baltimore - it's been a while (year 2000 to be exact).
There are a variety of needs for Baltimore, and O-line very well could be in play. I'm not buying the WR buzz though after taking Perriman rd. 1 last year. And if Ramsey slides, I think Ozzie sprints to Goodell with their pick - they could really use a play-making safety in a division with some great open field runners and talents the likes of Antonio Brown, AJ Green, and soon to be reinstated Josh Gordon
One of the things that stood out through the NFL playoffs this year was how quickly the momentum of the game can shift with a single, back breaking QB sack. Time after time, edge rushers made their impact felt, and single handedly swung the pendulum back in the other direction with a drive ending stop or disrupted throw. The Ravens haven't had that kind of presence on the field for a couple years now... long gone is that intimidating defensive unit that fans were more confident about being on the field than the actual offense. Their pieces have grown older or become unaffordable after the Flacco mega-deal, and slowly they've become a rather unintimidating foe in the AFC North.
Buckner is an instant fix - the 6'7 mega athlete would inject a presence into the line that's been missing. No, it's not their greatest need, and like I said, Ozzie would be licking his lips should Ramsey fall his way. They've got guys who are just beginning to make an impact on the line, though it seems likely Chris Canty is not long for this world in a Ravens uniform. So call it what you will... value play, best player available, luxury pick - whatever. Buckner is the best player on the board and almost certainly won't get past San Fran. The injuries incurred to the line over the course of the season are enough to justify this pick alone.
Ravens fans will be the first to tell you - taking a step in the right direction will be impossible unless the CB position is addressed at some point. Unfortunately, their cap situation is still a bit perilous, and a combination of a 2nd round CB and possibly a reasonable FA signing will be needed. But in taking Buckner, rest assured it's a position taken care of for the next few drafts.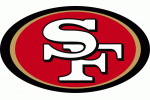 #7 OT Ronnie Staley, Notre Dame
Something's telling me that somewhere deep inside Chip Kelly's NFL 'lessons learned' diary is written "Note to self: do not draft a bunch of rookie WRs and hope they play like veterans." Treadwell has been an increasingly popular pick here - it's not happening. Torrey Smith, though overpaid, is still relatively young and has lots of tread. Anquan Boldin, though old and possibly gone, isn't dead. Deandre Smelther oozes with potential. Quinton Patton has flashed. 6 foot 3 recently signed CFL star Eric Rodgers could even potentially make an impact. There are experienced free agents to be had. And let's be honest... Colin Kaepernick isn't exactly a guy who'll bring out the best in your WR core.
Though they could approach from the defensive angle, Ronnie Staley just makes more sense here. A solid athlete, Stanley has the quicks to keep up with opposing speed and does a great job of keeping the pass rusher in check. He's a great down field blocker as well, and would definitely be a welcome addition for Carlos Hyde. And though he's signed through 2019, Joe Staley will be 32 at opening kick.
A lot of this pick may depend on the rumors of Anthony Davis, who abruptly retired last year at the age of 25 but is supposedly interested in returning. If that's the case, I'm looking for San Fran to go defense. Until then, Ronnie Staley helps address the most glaring issue should Chip decide to stick with Kaep or Gabbert: the whopping 53 sacks accounted for last year, 2nd highest behind Tennessee.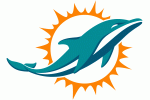 #8 CB Kendall Fuller, Virginia Tech
This probably won't be a popular pick until Fuller starts to restore his value post-combine and demonstrates that he's overcome the lasting effects of an injury that caused him to miss the majority of the 2015 season. It's very tempting to slot Myles Jack here, as well.
To gauge the true value of Fuller, you can't simply watch the replay of Michael Thomas disintegrating him on the stop-and-go route at the start of this season. Yes, he bit hard... very hard. But for the majority of the game, Fuller showed why he's an elite prospect at the position.
This is an incredibly tough position for the Dolphins to be in - Hargreaves, Stanley, Tunsil, and Ramsey would all be in play here. But the most glaring need is addressed in Fuller, something that needs to be addressed sooner than later with Brent Grimes approaching 33. Mackensie Alexander is not an ideal selection this high in the draft and some other CBs certainly upped their stock at the combine, but I can confidently say that Fuller will be well worth the price of admission should they go this route.
Obviously the pedigree is there, as both of his brothers are on NFL rosters. The former 5-star recruit was ranked 9th in the class of 2013, second in position only to fellow top-10 pick Vernon Hargreaves. He's got that ideal blend of physicality and speed his brother had coming out of Virginia Tech. He's very fluid and has shown he can handle the savvy router runners and the big bodied receivers. He does well in both zone and man coverage, has great hands and has no problems making a tackle.
The main flaw I see when watching Fuller is his instincts when the ball's in the air - he doesn't always seem to be able to get his head around and tries to smother the receiver without looking if he's beat, particularly on the outside. He'll get better at this with coaching, but it's definitely one of the things training camp and preseason will need to address in order to be a day-1 starter.
I'm more high on Fuller than most - his injuries have really put an unfortunate dent in his stock. But he's more well rounded than some of the DBs that will go later, and I think he'll wind up returning top-10 value wherever he winds up.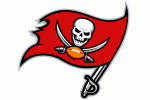 #9 DE Noah Spence, Eastern Kentucky
As usual, there is no lack of drug-related drama around this year's draft for many top prospects. Spence is no exception - he was suspended from Ohio State after a positive test for ecstacy, and subsequently banned indefinitely after he was popped for another.
Since then, it seems to have been smooth sailing with his rapid ascension up draft boards. Spence transferred to Eastern Kentucky in 2015 and never looked back. 63 tackles and 12 sacks later, we're talking potentially a top 10 pick for a guy who, for all intents and purposes, was not even on the 1st rd. radar to start the year. But failed drug tests aren't the end-all for evaluators, and Bucs fans are all too familiar. After a positive marijuana test AT THE COMBINE, Tampa Bay used their 12th pick in the 1995 draft to cash in on the falling stock of 7-time Pro Bowler Warren Sapp.
There's no way around it: Spence is a devastating pass rusher with great agility and a V-12 engine. He was no slouch at Ohio State either, piling up 8 sacks his sophomore year. And if it says anything about the perseverance of this guy, it's comforting to know that the new-found opportunity at Eastern Kentucky, personally sought out for him by Urban Meyer, was not a wasted one - he's ready to rock at the pro level. Scouts will do their homework, but it sounds like he's done a great job of cleaning things up. The off-the-field concerns are just that: concerns. If they're not as glaring as they once were, I expect Tampa Bay to make this pick and set Spence up for success.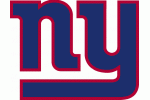 #10 LB Myles Jack, UCLA
The Giants are in the perfect position here - teams ravenously starved for defensive backs have shifted the market a bit, and will leave the Giants in a win-win scenario with whoever's on the board. But from a pure NYG need perspective, I don't care what you have to say unless it starts with an 'L' and ends with 'inebacker.' DE would make sense, and I wouldn't be surprised to see a run-stuffer like Reed or a rusher like Buckner slotted here should he fall. But you just don't pass on a talent like Jack - he's the full package and will help bolster, dare I say it... probably the worst defense in NYG history, after getting almost 300 pass yards dropped on them a game, good for dead last. Sidenote: for any GMen fan willing to figure this out for me, I started going back to see when the last time they had a year as low as 23 sacks and it just kept going and going.
It's a bit difficult to project where Jack and Jaylon Smith may fall considering their injuries this year. What sets them apart will be Jack's ability to actually participate in some facts of the combine, which should re-solidfy his status as a blue-chip prospect.
Check out some tape of him on Draft Breakdown... he's a lot of fun to watch. He's got a unique blend of size and speed, and a general presence that makes him virtually impossible not to notice amongst the other players. His instincts are off the charts and he diagnoses plays lightning-fast. He's fairly good against the run, though I doubt OC's will be afraid to run at him at his current weight. Where his game really takes flight is in coverage - pound for pound, Jack will match up with any of the best athletes in the NFL.
Assuming the departure of JPP is imminent, the Giants have the dough to throw at some of the free agent puzzle pieces to rebuild this dumpster fire. When the dust settles, Jack will be the centerpiece of a resurgent NYG defense.