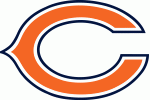 #11 DE Robert Nkemdiche, Ole Miss
Surprised? You shouldn't be.
Before puff-puff-passing himself out of a fourth floor window, Nkemdiche was consistently being mocked as a top-3 overall selection in the draft. Though his stock isn't currently as 'high' as fellow Rebel Leremy Tunsil's, this incident has seen him 'fall' to the later part of the first and occasionally even the second in some projections.
The former 5-star recruit has all the tools to be an every down threat. It's incredibly hard to find the level of athleticism he posses at 6'4, 296. If you need proof, check out his tape against Alabama and see for yourself. 10x more so than Tunsil, the term 'overrated' gets thrown around his name a lot, but I expect the combine to re-energize Nkemdiche defectors - he's absolutely a unique talent, and it shows on tape.
From a stock perspective, Nkemdiche is the Chipotle of the marketplace. Before their little E. coli scare, they were trading at an absurd $750 a pop on the Nasdaq before the floor fell out down to about $400. Sure, you're a little gun-shy, but deep down, on an instinctive human level, you know first hand just how good it really is.
I'll give it to you: his particular off the field stuff is concerning, and the window incident isn't his first rodeo. But if he can prove to scouts pre-draft that his mischievous days are behind him, it would come as no surprise to me if the Bears wind up taking a shot on a guy who could return top-3 value. If there's anyone who will ultimately benefit from all the aspects of pre-draft evaluation, i.e. interviews, combine, physicals and such, this is that guy.
That said, if he stumbles and Randy Gregorys his way into the draft, who knows just how far his stock will drop. But someone will take a chance, just like I did by eating Chipotle a week after the E. coli was reported.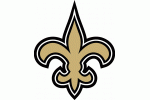 #12 LB Jaylon Smith, Notre Dame
Who knows, it's possible Saints fans might be disappointed with the prospect of drafting a guy fresh of an ACL tear in the Fiesta Bowl. I'm here to tell you: you shouldn't be. Smith is arguably the best all-around linebacker in this draft, and sans-injury, would have been drafted even higher. It's 2016 - an ACL isn't the end of the world anymore... but the recent reports are a little concerning. He's still got a couple months to fortify his stock, but his name could start to tumble a bit if he's unable to do so.
Nothing flashy here, but more of the model of consistency for this Notre Dame unit. 133 solo tackles with 18 for a loss over the course of his last two seasons with a few sacks thrown in... not too shabby. I'll let head coach Brian Kelly comment on the caliber of player Smith is: "I haven't coached a player like him before, period. He can line up with his hand on the ground. He can cover the inside receiver. He can play in the box. He can tackle in open space. There's not much he can't do."
It's not easy to project the Saints here as their needs are everywhere. It's tempting to mock some offensive help, or even someone along the D-line. However, I have a hard time imagining New Orleans, like New York, not making a play for a centerpiece of their defense... and lord knows they could use all the defensive help they can get. Without the injury, it's a no brainer of a pick. As currently stands... a little uncertain. The next version of this mock will reflect that if his stock continues to sour.
#13 QB Carson Wentz, North Dakota State
Call me crazy... but was his Senior Bowl performance REALLY so great we can call this guy a future NFL signal caller? I'm just not on board with Wentz as a top 10 pick... I'm actually not really on board with him at all. He's much more of a project to me than people seem to be giving him credit for.
Sure, he's got a cannon and great mobility. He's big, and if he's the second coming of Cam Newton, so be it... I just don't see it yet. He took the reigns at North Dakota State in 2014, and came out firing. His 2015 campaign through 6 games looked like it had the making to be a great one, before he broke his wrist in October and missed the remainder of the regular season. What we do know: in limited action plus his bowl game, he threw for over 1,600 yards, 17 TDs to 4 INTs, at a clip of 63%. Almost 300 yards at a clip of 4.7 YPC on the ground and 6 TDs, and you have your icing for your Wetnz cake.
However, these numbers aren't anything to shake a fist at either:
2793 Pass Yds - 66% completion - 34 TD - 7 INT
479 Rush Yds - 4.8 YPC - 10 TDs
Pretty solid... for a guy currently playing in the CFL. Brock Jensen, Senior QB for North Dakota State in 2013, put up pretty respectable stats too, in an offense designed for it. Are they the same QB? No - not what I'm trying to suggest; even a couple minutes watching tape of either and you can see the differences. Were they both part of a great system against D2 compeition? Absolutely.
Philly will be looking QB, no doubt, and Lynch/Cook will be in play as well. Given some of the free agent mystery, this pick is obviously subject to change. Right now, Wentz makes sense , but I have serious doubts of him being able to step in as a day-1 starter. We'll see what the free agency tide brings in.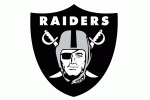 #14 OT Jack Conklin, Michigan State
Tough, tough, tough spot for the Raiders here... still plenty of D talent on the board, but with Derek Carr's breakout campaign in the books, I think the best angle here will be to build around him and the run game. Just how good was Carr? Only the second best start to a career through two season in the TD column behind Dan Marino. Jeepers... I wonder how often the average Cleveland fan thinks about taking Johnny 14 picks earlier.
It will be tempting not to take a CB here, for sure... but with some of the later options, I just can't fathom Reggie Mackenzie pulling the trigger on Mackensie Alexander or Eli Apple, even with Apple's solid showing at the combine. These can be addressed elsewhere, either later in the draft or through free agency. No need to gamble here.
Though not as shifty as some of the other OLs in this range, Conklin brings a grit and work ethic to Oakland that will be a breath of fresh air. Sure, the line held up, but didn't hold together when injuries started to play a role. Fortifying Carr's blindside with a younger, tenacious talent like Conklin will set the pass game up for even more success and give Latavius some more room to run. He's the toughest OL in this draft range, never quits on plays, and is superior against the blitz. For some great looks, check out his tape against Ohio State - 110% effort all around.
Yea, it's not a sexy pick, but he performed a lot better at the combine than anticipated with above average numbers in all categories. To acquire a guy with his instincts, physicality, and day-1 readiness, I think Oakland is poised to snag the torch out of the NFC West and hold onto it with a little bolstering of their secondary. In the meantime, Conklin is a puzzle piece that just fits - plain and simple.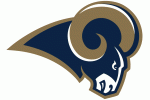 #15 WR Laquon Treadwell, Ole Miss
All of the hype right now around Treadwell is his speed - try to find any sort of analysis on him that doesn't incorporate phrases like "lacks explosiveness" or "less dynamic version of Dez Bryant" or "can't separate" or "doesn't take the top off a defense." Whatever... when did everybody become such experts at gauging a guy's 40 time by just looking at him on the field? Because what I saw was a guy who lead the SEC in receiving while hauling in 11 touchdowns against the best college DBs in the country. Oh, and less than a year removed from one of the more horrifying injuries of the 2014 season to that thing he uses to run... his leg.
Though he didn't run the 40, I don't think it really hurt his stock as much as people are saying, but it certainly doesn't help. His other drills were as advertised - smooth running and crisp hands. However, the proof is in the pudding: Allen Robinson, Anquan Boldin, Jarvis Landry, Deandre Hopkins, Brandon Marshall, Mike Evans, AJ Green, Larry Fitzgerald, Dez Bryant and Jordy Nelson... all active Pro Bowl wide receivers that ran 4.5 or higher in the 40. Treadwell is not a sub 4.4 burner - let's stop scouting him like it. He's got spectacular hands and concentration, attacks the ball and tracks it as well as any WR in this draft. If he can't beat Tavon Austin in a foot race, I'm not sure I care.
If I'm a Rams fan, I'm psyched at this pick. I don't care who was behind the line last year... you're not going to get it done with a disappointing Brian Quick, fading Kenny Britt, and don't even get me started on Jared Cook - good god. Tavon Austin: he's a sensational talent, but not a WR1 in any realm.
The Rams finished dead last in pass yards and touchdowns - is anyone actually surprised by this? Nick Foles may not be Aaron Rodgers, but let's cut the guy some slack - he played the hand he was dealt and he certainly wasn't dealt much. System or not: he came over from Philly averaging 270 yards a game. Does Foles suck, or is the Ram's receiving corps that bad? Maybe both, but less of the former and more of the latter.
What I'd be more excited about? The prospect of the best blocking WR in the draft wreaking havoc on the outside for Todd Gurley - THAT alone should really give this offense a dimension it can't possibly see with Tavon getting tossed around like a rag doll on runs.
The QB situation is in flux, but I think even a serviceable one could make due with a core of Tavon, Treadwell, Gurley, ideally a FA WR and a new TE (Cooks has been released). Then again... Jeff Fisher - enough said.
#16 DE Emmanuel Ogbah, Oklahoma State
Honestly, I'm not completely sold on this Calvin Johnson retirement rhetoric - I think he comes back for one more year... and although it's easy to play the "it's not about the money for everyone" card, I just find it a little hard to swallow that anyone would leave 24 million on the table, i.e. almost $10 million more than the next guy, Julio Jones. That's a lot of dough to not lace up for.
That said, especially with Treadwell off the board, I don't think WR is in play - Doctson, Coleman, Thomas etc. would all be reaches here, and comparable value will be available in the later rounds.
Taylor Decker would be a guy to watch in this slot, but Ogbah gives Detroit an absolutely formidable line. He's very fun to watch, a tenacious dude that would give Detroit a frightening look for QBs with him and Ezekiel Ansah coming in hot (along with the best line name pairing - Ogbah and Ansah).
Another raw guy, but his upside is there. His combine numbers reaffirmed this: top 3 in the 40, broad, and vert. He can hit up both sides of the line, and racked up 17 tackles for a loss and 12.5 sacks this year. He finishes his Cowboy career with 28 sacks. He was CONSTANTLY in a position to make the quarterback throw earlier than he should. He'll need to work on his moves a bit, but he'll be learning from some of the best.
People will knock his first move that sometimes looks a bit delayed, but experience will do a world of good for a guy still learning the position, and the flexibility to move him around should make him that much more enticing for Detroit.
This pick will no doubt get some flack - with Decker still on the board and those ever-enticing CBs, there's obviously an opportunity to address a more pressing need. And though I wouldn't be surprised to see them go either direction, I think it more speaks to the caliber of talent at the front of this draft - a few of these guys would be going top-10 last year.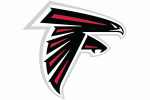 #17 LB Leonard Floyd, Georgia
The NFL conditioning programs (and ideally a few buffet trips) will do Floyd a lot of good - he looks like more of a receiving tight end playing the linebacker position when trying to set the edge at 6'4 225. But it's hard not to see a quintessential NFL pass rusher in Floyd when watching him on film, and his combine numbers are going to really stand out. From a pure athleticism standpoint, he's a 1st round grade all day.
What I see: at times a guy who looks borderline unstoppable, and at others a guy operating at 60%. Injuries certainly played a role over the course of his tenure, but there was no lack of quarterback disruption while he was on the field. The Falcons would probably deploy Floyd as an outside LB, which is exactly what he brings to the table after making some all-around improvements in coverage and run defense throughout his 2015 season. With the upside he brings to the table, I have no problem slotting him to Atlanta and letting him develop into a great all-around defender. He may struggle with the run at times and the physicality of NFL lineman early on, but seems to have all the tools necessary to give this up-and-coming Atlanta defense some more pop.
Long term, I see Floyd developing into a former Falcon John Abraham type as his game continues to improve. I can't state it enough - he needs to put some meat on his bones for the next level, and given that he'll be 24 at the start of the season it's not out of the realm of possibility that what you see is what you get. But you just can't pass on a guy with his first step and speed, and I expect him to really be making strides by his second season.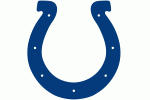 #18 OL Taylor Decker, Ohio State
Well... that was not a fun team to watch, was it? The defense looked helpless, Vontae Davis didn't look like the shutdown corner from 2014, and the offensive line was a dumpster fire unlike any other.
If Grigson doesn't address the O-line in this draft, god help this fan base. Sure, he found Hilton, but what has he done with his first round picks? Andrew Luck - pat on the back fella, your team only had to tank its entire season to get him. Bjorn Werner - yea, one solo tackle this year. Traded 2014 pick for Trent Richardson... a trade he's quoted as saying he'd "do it again." And most recently Phillip Dorsett, a guy dripping with speed, but completely unnecessary on a team with Moncrief, Hilton, and for as worthless as he turned out to be but couldn't have been anticipated, Andre Johnson.
It will be years before we know how Decker vs. Conklin will play out - both are in the same range-ish and have different strengths and weaknesses. If there's one thing I know: both of these dudes are nasty.
Unlike Conklin, Decker was a 4-star recruit for Ohio State ranked 23rd at his position in his class. He reminds me a bit of Dallas left tackle Tyron Smith - great build, quick feet and they can both mirror their opponents incredibly well. His combine showcased it all - he was quick in the drills and his numbers raised no concerns at all.
Consistency is a nice plus, too: he probably would have gone around the similar time in the draft last year, but decided to give it one more go and plow the way for another spectacular season for Elliott and the Buckeyes.
Decker's got cornerstone right tackle written all over him, something Indy is in desperate, desperate need of. If they want to prove to Andrew Luck that they care about him being in Indy long term, this is a piece that cannot go neglected. Yes, the defense and ground game is in desperate need of some young blood, but an improved offense will inherently help the defense.
I can still see them going 'Zeke here, but for now, I think Grigs goes with the safe play with the best OL on the board. If not, Corey Coleman is also a likely candidate in this slot that would give them a breath of fresh air at WR (just kidding Colts fans).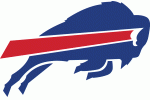 #19 DT A'Shawn Robinson, Alabama
Full disclosure... I've seen a lot of 'bama this year and watched them all individually, but have had a really difficult time deciphering which of these beasts are the NFL studs and which are replacement level contributors. Watching Robinson, though he's disruptive, it's certainly been helpful for him to have Jarran Reed and Jonathon Allen doing a lot of the dirty work nearby.
Nevertheless, Robinson's overall power and athleticism is undeniable (any guy who can rotate in as a fullback on offense probably has some good feet under him). He's an absolute beast of a specimen: 20 years old at 6'4 315 pounds. Though a little raw, he's got octopus arms that allow him to dominate on the edge, great vision that rarely gets fooled, and a monster core that allows him to maintain his attack angle. Where there's a little bit to be desired: against the pass - he sometimes looks a little lost and maybe even gassed at times. That can be addressed, but where he is at his best will be dominating against some run solid units in the AFC East, and will slot very well in Rex Ryan's ever-evolving 3-4 scheme.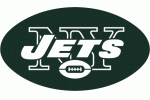 #20 LB Reggie Ragland, Alabama
The line has no lack of talent, but the linebacking core has been a soft spot. Ragland has no lack of experience operating behind a superior line.
This is a perfect 'fit' pick for the Jets, as he's already demonstrated (thoroughly) his knack at the inside position, but just to get scout's appetites whetted a bit more he gave the outside a shot at the Senior Bowl. That kind of (potential) versatility should have Todd Bowles drooling over this pick, and gives them that hard nosed missile the Jets need, while also positioning themselves for a smooth transition from 32 year old David Harris (who can still play, mind you).
The former 5-star recruit tacked up an absurd 190 tackles over the last two seasons, with 17 for a loss thrown in there - not bad for a guy who had to try to fill CJ Mosley's shoes. The guy is everywhere, and he can certainly back the punch when closing in. He's pretty quick for his size, but he won't be running guys down from behind.
Assuming Demario Davis walks, I think this is precisely the pick the Jets will make. Do they have some OL needs? Of course - but really how many teams don't? Ragland is an immediate impact player that will take a bit of the pressure off Harris to let him pin his ears back, and will complement their already solid front line nicely.