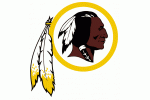 #21 DT Andrew Billings, Baylor
As I was putting this draft together, I was surprised as things began to play out how far Andrew Billings could conceivably fall - his combine was great, and I wouldn't even blink if he went 10 picks higher. If this situation played itself out for Washington, it would be a rock solid continuation in moving forward in a division where everyone else seems to be going the other way. His combine really helped his stock,
Oh let me count the ways I love Andrew Billings... the Big 12 Defensive Lineman of the Year is a 6'0 310 pound bowling ball that can tear into the backfield like I tear into a bag of kettle cooked potato chips. I read somewhere that he set a Texas high school state record for the power lift, totaling at 2,000+ lbs... ma ma. (For those unfamiliar: the combined weight of your bench press, dead lift, and squat.)
He engages his blocker with not so much a pop, but an explosion... he really uses his mass to his advantage and resembles something like a planet colliding with/swallowing another one. Consistently double teamed, his arms come up and engage like drills, burrowing in and pressing forward. Every move Billings makes is pronounced and aggressive. What's more... when he's disengaged and in pursuit, watch out - he'll eat you alive. He won't catch a speedster, but you can bet he's probably not far behind.
I've seen Billings mocked all over the board, with mentions of concerns of size/weight distribution, rawness, lacking some basic fundamentals... fine! That's just fine. He's going to be 20 years old this year! With that kind of tenacity, power, and to only be that age... man. Whoever Billings lands with will be lucky to have him. Put him on the field, surround him with guys who will teach him the tricks of the trade, and you've got yourself a premium nose tackle that will completely take out plays that come his way (or at the very least demand two guy's attention).
Yea if you can't tell, this is one of the prospects I'm really looking forward to seeing at the next level.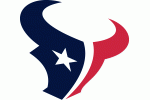 #22 RB Ezekiel Elliott, Ohio State
This is a trendy pick and I'm going with it - the ground game is just simply non-existent with Arian Foster out of the lineup. And out of the lineup he certainly was; for the 2nd time in three seasons, Foster has failed to reach 10 games. Couple that with this being his final season under contract, and you have the perfect pairing of up and youth and wisdom in the Houston backfield for the upcoming season.
For starters, this would be a pretty lethal combination behind a relatively stable OL. Arian, when healthy, has been incredibly efficient; he's had a great combination of elusiveness and receiving prowess that's tough to find in a back these days.
For every Todd Gurley, there's a Melvin Gordon - not every back will come into the league and make an impact year one. Elliott's already proven he can get it done on the ground and through the air, and is a pretty solid blocker on pass downs. Solid combine showing for the former Buckeye, as well.
Let him start out as that 3rd down rotational back, and when the time comes to fill in for Foster (and it will), make sure he's acquired the confidence and hunger to get it done at the next level. He's passionate, competitive, and hands down the best back in this class - set him up for success with a year to simmer and learn from one of the best in the business.
Duh, they need a quarterback. But Hoyer's not completely dead and relatively cheap, and hell... I'm even a Tom Savage fan. Their defense keeps them in ball games, but I'm not 100% the remaining QBs on the board are getting the best value here. They'll take one later and free agency is obviously in play, but for the time being, I like slotting them a guy who will be able to take the reigns from Foster next year. Good value at the 22 spot.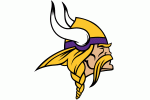 #23 OG Cody Whitehair, Kansas State
I don't know why, but this pick (aside from just general solid fit), just feels like a name fit too. When I think 'Viking,' I think names like Jim Kleinsasser. I look at that horned, blond braided logo with the two foot mustache and think to myself: are there any good Viking names in this range?
Have seen WR mocked here quite often, but I think the current corps sans Wallace showed enough to warrant an improvement elsewhere. Darian Thompson from Boise State comes into play here, as well as maybe Cravens from USC.
But none of the above addresses two important things: the long term development of Teddy Two Gloves, and the lack of available Viking names at the position. Whitehair the Viking - I'm in.
For real though... what you're getting with Whitehair is a guy who could theoretically be played all along the line. He's shown he can hang with the big boys, but I think where he really shines is stalling out speed guys from the outside... he faced some GOOD competition this year, and it just seems time after time some of the more explosive guys at the line were just covered in molasses the moment Whitehair got a hand on them... he's got a great feel for that. Couple that with the fact that he'd almost certainly be groomed as a guard in the NFL, and you've got a prospect who can handle tasks across the line - a great asset.
I don't think his overall strength gets highlighted enough in other analysis, maybe because he's not generally the 'biggest' guy out there. I'm in the other camp - he seems very strong, and he works hard on the field and it shows. He gets flagged here and there, but as with most rookies, there's room for improvement.
Now I say this knowing full well what it implies but... of the few remaining OL's I think could sneak in the 1st round (Spriggs, Coleman, Ifedi, Hawkins), Whitehair is actually the one I've seen the least. But it's not because I just haven't watched him... it's because what I saw was enough - and here's what solidifed it:
At the start of this last season, he did an interview in which he was asked who his toughtest assignment has been in his career. He answered that it was Shawn Coleman, Baylor's 6'9 285 lb monster who could also sneak into the first round of this year's draft, too (for the record, Whitehair stands 6'4). Said Cody: "...it makes it very tough for me who is a little undersized at tackle. He's back for another year and maybe we can play him better." And that's exactly what he did - Whitehair helped shut down Oakman skillfully, and allowed only 3 tackles, zero sacks.
There's other film on draft breakdown and you'll see for yourself - there are guys going higher than him, and his combine did not help him: 16 reps in the bench (ouch), which is incredibly surprising given his shorter arm length.
I'm keeping him here for the time being - his film just didn't match up with his combine showing to me. His versatility and day-1 readiness should keep his stock relatively stable, and it would be a great investment for the offense's future and help get an extra squeeze out of Adrian Peterson's twilight seasons (if they do in fact exist... what a freak).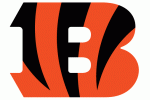 #24 WR Josh Docston, TCU
A lot of this pick depends on whether or not Cincinatti is able to retain free agents Marvin Jones and/or Mohamed Sanu, though it sounds like they have little interest in keeping the latter.
Jones is an interesting study - he's been relatively productive when paired across from stud AJ Green, but I wonder if he's worth more to them than what others might pay on the open market. After a great sophomore campaign in which he hauled in 10 touchdowns and broke the franchise record with 4 in a single game, injuries then completely derailed his 2014 season. He came back strong last season with a career high 65 snags, so we'll see which direction management goes.
After a strong showing at the combine, I don't think Bengals fans would miss Jones very long in acquiring the services of Josh Docston. Off the bat, there's one thing very obvious: AJ and Docston could turn into a defensive coordinator's worst nightmare. Docston does a lot of things well, and one of them in particular is catching touchdowns - he tracks and high-points a football as well as any WR in this class, and has an excellent combination of leaping ability and soft hands. You won't see him trapping a ball into his chest too often - confidence in his hands is definitely something he does not lack.
Before a season ending wrist injury, Docston was lighting the world on fire game after game, stringing together 6 consecutive contests of at least 125 yards and 2 TDs. His catch radius is a thing of beauty, and he'll go up and get pretty much anything thrown in his zip code.
If the Bengals elect to go wideout here, they have some options. Corey Coleman is electric, Will Fuller's got the lethal speed, and Michael Thomas would give them a pretty formidable twin tower duo. I think Docston is the best fit - an accurate NFL passer will only elevate his game even more, and his hands really set him apart from the receivers mentioned above. If Cincy can reestablish a more consistent run game a la 2014, this offense could potentially take a huge step forward with Green, Eifert, and Docston on the field.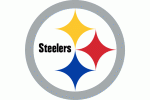 #25 CB William Jackson III, Houston
Predicting what Pittsburgh will do in the draft is a bit like predicting the weather. You may have a general idea, and even have historical data to back you up... and then out of nowhere it's snowing and you packed nothing but a bathing suit and flip flops.
This year is no different - Beachum will reportedly go unsigned prior to free agency, Heath just retired, the secondary is in shambles, Leveon can't stay on the field, no competent backup quarterback in sight, the salary cap is quivering... there's even going to be a difficult decision with their kickers.
Hunter Henry is tempting, but his 'meh' combine coupled with the flashes from Jesse James shouldn't make this an urgency. OLB, guard, Safety... throw a dart. So that's what I'll do: throwing out the logic, going against history and thinking outside the box, Pittsburgh selects its first cornerback in round 1 since the 1997 selection of Chad Scott.
There's a ton to like about Jackson and for any Steelers fans reading, I encourage you to head over to Draft Breakdown and YouTube to check him out before reaching your verdict. For starters, he's an aggressive tackler (needs to do a better job of wrapping up though), and times himself extremely well when the balls coming to a guy in front of him. He's not quick but he's got speed and great recovery. He can stay with virtually anyone on intermediate to long routes, and closes in rapidly on blitz attempts.
I think what stands out the most to me is his combination of instinct and reaction - when the pass is coming his way, Jackson has a very impressive move back to the ball and his long arms are consistently putting a hand on it.
What also stands out to me are some of his flaws - at this stage, he's a little unsteady against savvy route runners and given his size, a little stiff. I anticipate Steelers fans would rather take a shot and wait for him in the second, but I have doubts he'll be there. But what makes him tempting in the late first is that a lot of what may keep him out of it can be fixed.
What I'd like to see: add just a few more pounds to his frame, work on his tackling technique, and install a new element to his game: jamming at the line. He's not going to be a guy who can cover the shifty slot WRs - I think that's a given coming in. But work on those things, and you've got yourself a specialized chess piece to specifically frustrate AJ Green, Breshad Perriman, and Josh Gordon 6 times a year... always a good thing to be keeping those guys in check (I guess we'll wait and see about Perriman).
That said, if a safer pick in Hunter Henry or Darian Thompson is made, I'm not sure Steelers Nation will shed many tears. But Jackson flashed some serious speed and aleticism at the combine in the 40 and passing drills and right now, his assets and upside trump his weaknesses - he'll get a look here.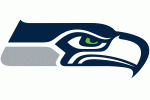 #26 DT Jarran Reed, Alabama
The 2016 Draft - the defensive gift that keeps on giving. Reed's another guy who might have gone top 15 last year, and yet still could reasonably go top 15 this year too - that's how good the defensive prospects are.
We talked a bit about Billings... Reed is of a similar skillset - a run squashing vacuum that completely shuts down the part of the field he stands on. He's got ENORMOUS hands (10 1/2 inches - that'll be hard pressed to be beaten at the combine) that he uses to control his point of attack and steer into the incoming run. If Billings is a colliding planet, Reed is a black hole (how bout these astronomy analogies?!) - he just eats up the run like it's a chinese buffet and comes back for seconds and thirds. And as contradictory as this may sound, I think his potential floor is higher than Billings.
Since Alabama is pretty much always televised, I got a good glimpse of these guys this year. In fact, of the 3 premier Alabama defensive guys in Reed, Robinson, and Ragland, I actually believe Reed has the highest floor of them, too. He's extremely good at what he does, and that is destroy the run game.
What keeps me from putting him higher (and what could have him potentially falling lower) is his liability in all other facets of the game. Unlike Billings, Reed isn't nearly as disruptive, and between the attention needed to keep tabs on the guys listed above PLUS Jonathan Allen, it's a bit surprising/disappointing not to see a few more sacks next to his name (2 sacks in two years...).
That's why I'm slotting him to Seattle, a team that consistently develops the maximum talent potential they can in their guys, notably on defense. Besides, in a division with potential rising stars Todd Gurley, Carlos Hyde, and David Johnson, a guy like Reed is a necessity. It's a great landing spot for him, and Pete Carroll would certainly utilize him to the fullest.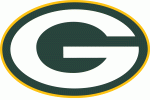 #27 LB Darron Lee, Ohio State
Let's finally make a solid attempt to put this position to bed for a team that just has not been able to resolve this conundrum. If one of the OT's fall here, so be it - I'd like that to be the pick personally. Given the marketplace at pick #27, I think Thompson is put in a position to draft upside and work with some of the kinks that come with this particular pick.
To address some other needs: broken record I know, but I don't see them going WR here - they'll continue to work with Montgomery, Janis, Adams, and Abbrederis, and if need be there's still plenty of upside in the later rounds. Tight end.. meh - there are decent FA's and maybe Austin Hooper comes into play later.
We'll just get this out of the way first: Lee's athletically gifted and that was on full display at the combine with his LB leading 40 time. That's not in question... with some good coaching, he'll be a breath of fresh air for the Packers in coverage. He's got good length and his instincts, though not quite there, will improve with time.
The main thing that concerns me, and I think many Packers fans will agree, is his 'presence.' At the NFL level, if I'm an opposing OC, I'm not going to be afraid to try to funnel the run his way... he just doesn't seem to have the desire to 'stick it' to anybody and at times it looks like he even opts to avoid it all together. And I get that - he's still learning the position (he was a former QB, after all). I think fans will be pleased with this pick, but wary...
We'll see how the draft plays out - if for some reason one of the other ILB prospects slides (and it happens every year...), Jack or Ragland would obviously send Thompson sprinting.
#28 DT Sheldon Rankins, Louisville
Ideally, Kansas City is able to reel back in some of its talent set to go in free agency. Realistically, they'll still need a guy who can fill the middle of the line and prepare for Poe's potential departure next year. They're in a similar position to the Packers in that some OL help would be ideal if one were to fall, the top LB's are off the board, and WR isn't as glaring as KC fans would probably like to think. Beckham Jr. has gotten everyone's thinking so spoiled when it comes to first year WR production - Wilson showed he can get open and Conley is coming along just fine.
It's a smart play for the Chiefs who need to not let their foot off the gas from their absolute gem of a pick in Peters last year. They've come a long way from 2013, and have finished top-10 in total yards allowed per game in back to back years.
Rankins is a solid investment to keep them in that elite territory - after a great season with the Cardinals, he made headlines early on at the Senior Bowl which has been pushing his stock upwards. He's one of the more elusive prospects at the position, and his quick feet can get him around and into the backfield in a hurry. I personally have become a huge fan of his attack angles... he maintains this awesome almost 45 degree angle when he beats his guy and swings back into the runner or passer, followed by his long arms reaching out and swallowing up his victim.
The one thing lacking on film is a. a lack of a full arsenal of 'moves,' and b. an 'ideal' size (stands about 6'1 300 lbs). That said, he's very rarely overpowered, and he uses that quickness to break around. He does get locked up from time to time, but he'll be a good understudy for some of the guys who already deal with that at an elite level. I think what sets him apart is that when he gets a good matchup, he can single handedly change the game. Helping him evolve a skillset for more challenging matchups at the next level will be the next step, and I expect him to adapt rather quickly. Solid play here by the Chiefs.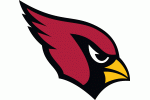 #29 CB Eli Apple, Ohio State
Right about here is the appropriate value for Apple... a little too raw for the front half of the draft, but too much upside to fall into the second. Kevin Dodd and Shaq Lawson were a couple others I considered here, but I think Arians elects to bolster their secondary with a speedy, long cornerback that doesn't necessarily have to be "the guy" to start out his career. Thompson and Cravens might be on the radar as well.
The CB market is incredibly tough to value. Compared to last year, there seem to be many more Trae Waynes types than there are Marcus Peters. Mackensie Alexander seems to have the tools to be a shutdown corner and is a character guy, and they'll almost certainly give some consideration to William Jackson. But Apple brings a bit more to the table - great range and can stick with his man. His main shortcoming on film is when he gets fooled or doesn't immediately glue his guy he can get a little 'handsy,' and flags will be flying if he doesn't learn to be a little more patient. All things considered, I'm willing to let that slide for a 20 year old red shirt sophomore.
If I'm a Cardinals fan, though I'm not disappointed by any means, I'm thinking pass rusher of some sort is the more ideal move. Understandable. But the Cardinals are in a bit more of a unique position to take Apple here - a team like the Steelers is looking to build their secondary and I think banking on some combination of Apple, 'rookie' Golson, and some combination of incumbents and free agents is risky. The Cardinals on the other hand have pieces in place, and will hopefully be able to maintain a couple free agents. Being able to groom Apple with a bit more patience instead of throwing him into the fire day one makes this a solid fit and will help stabilize whatever they lose coming off of a top-10 season of passing defense.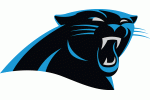 #30 DE Shaq Lawson, Clemson
Another draft day slider finds a home in Carolina that could very well wind up being the steal of the round.
The word that comes to mind when watching Lawson is 'bully' - he's so aggressive and imposing, and has an extremely powerful build. He moves decently though not quick by any means, and has an all around well-rounded skillset to be able to put on immense pressure while also neutralizing the run. I'll be curious to see his combine to see exactly how limited he is in the speed department, but the numbers speak for themselves: 12.5 sacks last year, and an FBS leading 24 and a half tackles for a loss. Good GAWD.
Carolina's defense was stout, and Lawson could make them even scarier. He was hurt to close, so we didn't get to see him against the best of the best at full strength... there was a chance he wouldn't even play against Alabama in the championship. Didn't seem to matter - Lawson still made his presence felt with 2 sacks.
Clemson had an otherworldy defense this year which makes it hard to gauge Lawson's true impact, and counterpart Kevin Dodd will likely be right behind him in the draft (if not in front of him...). Should Lawson make it to Carolina at #30, I expect Panthers fans will wipe the tears off their face from February and start getting amped up for another year of elite defense. They'll be able to get after opponents even more with a healthy Kelvin Benjamin on his way back to bolster the other side of the ball. And in the pointless trivia department, it will etch in stone the likely untouchable world record for drafting back to back Shaqs in the first round.
*dabs, drops the mic*