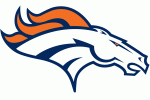 What a weird offseason this could turn into for the Broncos... major decision coming up for Von Miller, potentially losing two guys on the O-line, oh and has anyone heard about the quarterback situation? Me too. For a guy who went 5-2 down the critical stretch of the season as the starter, it sure seems Brock Osweiler really let a golden opportunity slip away. His current situation: in flux, completely TBD. Left on the table: not being able to put his time in the spotlight into a chokehold and forcing a Joe Flacco conundrum for the Broncos. We'll see how it plays out, but it won't be pretty.
No matter who's under center for the 2016 season, they'll need to fortify the trenches a bit. Manning and Osweiler were sacked a combined 39 times, and with OL's Mathis and Harris almost certainly walking in free agency, it stands to be said that that number could rise. Their pairing of draftees and FA signings will be imperative to ensure there isn't a major setback with the Chiefs and Raiders (yea I said it) in hot pursuit in the AFC West. If there will be a smooth transition from their Super Bowl year, the offensive line absolutely must become a priority. If there's any damning statistic to encourage this, it's their 78 takeway points from their defense being drowned out by their whopping 100 points from giveaways (a net -22). Comparatively, in-division rival Kansas City capitalized on 119 takeaway points to 43 giveway (net +76).
TL;DR: no time to panic now - get this offense back to clicking. Standing at 6'6 300+ lbs, Spriggs might have solidified himself as a 1st round talent after a positive Senior bowl showing and some top combine numbers. On the year, he only allowed 13 pressures and 2 sacks on almost 1,000 snaps against some elite competition - pretty damn good value.
There's one point of contention for Spriggs scouts have raised that I have to agree with when watching him: his "play strength." He's definitely good at mirroring athletes because, frankly, he is one. But he definitely has moments where he struggles against the more imposing, physical rushers, and can be seen getting bossed around. The combine showed just how good he is on paper, but it just doesn't always seem to come through on the field - the Broncos will have to work with him on that and help scheme to accommodate it. But from a value perspective picking last in the first round, Spriggs is an ideal candidate to get a struggling Denver offense back on its feet and competing.